Palau is a village in Lleida that was conquered and fortified by the Counts of Urgell, which is why the municipality was given this name. It was a territory belonging to the priory of Santa Maria de Meià since the 12th century, but it is believed to have remained under the control of the Barony of Rialb for geographical reasons.
Like the other municipalities in the area that we have been recommending, it is a small village with no more than 12 inhabitants. Venture to discover all the corners of the place, because despite its small size, each one of them explains a large part of the history of Lleida.
Places of interest in Palau and surroundings
We are convinced that if you decide to visit this town you will not be disappointed. Below you will find a list of the most popular places in the village, and also the ones that most aroused our interest. 
Church of Santa Maria de Palau: this is a Romanesque church from the 11th century. It is still very well preserved today (as are the apses, since the barrel vault has collapsed), so ceremonies can be held here a few times a year.
 L'Oratori: this is a Christian building behind the church that is very popular among the residents of the Baronia.
Chapel of Sant Joan de Perdiguers: a 17th century construction.
Heretat de Guàrdia: currently a rural house. It was once a Catalan farmhouse (15th century) with a private chapel dedicated to Sant Josep. There was also the village watchtower.
The building of the old village school. Nowadays, it is a rural house, but it is worth admiring the building from the outside.
If we have convinced you to come to the town of Palau and discover all it has to offer and its surroundings, you should know that you can stay in our rural house, just 10 minutes by car from the village. La Casa dels Peixos can accommodate up to 16 people, so you can come with your friends or family and enjoy a fantastic holiday with them. It's a great opportunity, take advantage of it! Our only aim is for you to enjoy your holidays in a quiet and charming place with your loved ones, it will be a unique experience!
It is a two-storey house, each of 200m2: on the first floor there is the entrance hall, a games room and two bedrooms with private bathrooms; on the upper floor you will find the dining room (with enough space to accommodate up to 16 guests), which also has direct access to the outside, the kitchen and the six remaining bedrooms, also with private bathrooms. Then there is the outdoor area, where there is a swimming pool with sun loungers, a private lake, an area with sofas for relaxing in the sun, a barbecue, and plenty of space to park your car within the grounds of the house.
Since for us holidays are not the same without a good meal, we have at your disposal the cooking service, so that you can enjoy either a paella or grilled meat for you and your family and friends.
Other activities to do near Palau
Although the charm of Palau may keep you entertained for a while, when you get home the fun won't be over: you can enjoy our cooking workshop (it lasts two hours) or our group yoga classes. In addition, the games room is equipped with a ping-pong table, table football and games suitable for everyone. In the outdoor courtyard, you can take advantage of the swimming pool, the private lake (where you can fish) and all the space left over for outdoor activities.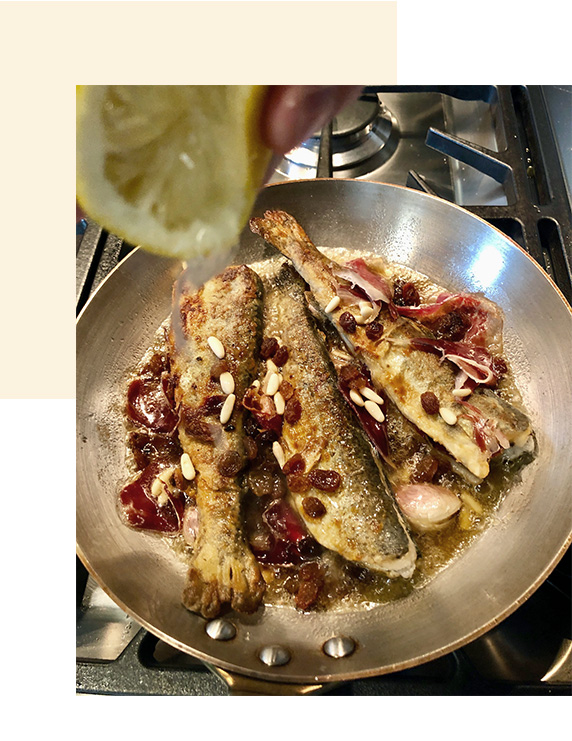 2-hour workshop where we will cook starters and tapas, first and second course, and of course, desserts!
And then we'll eat it 
Includes sweets and glass of cava.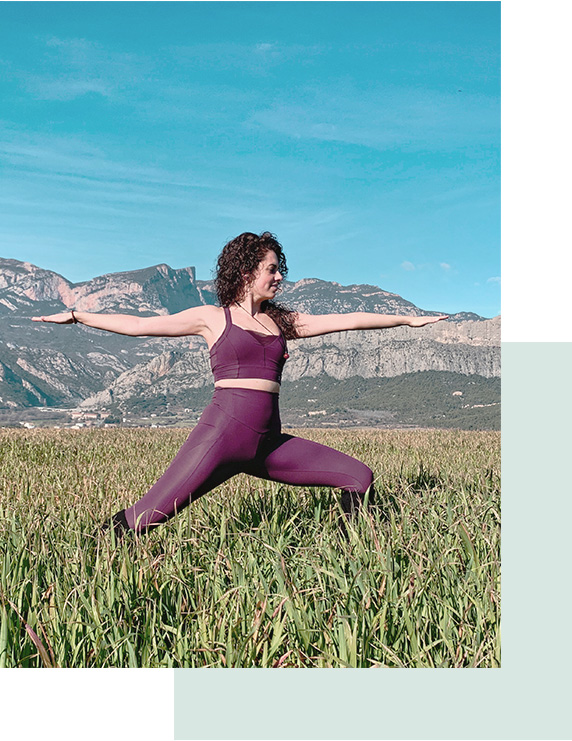 One-hour group class at La Caseta or in the garden, if the weather is good.
Includes yoga material, brunch and YogiTea infusion.