Vilaplana is a small village (considered a nucleus) in the province of Lleida, and when we say small, we mean a municipality with no more than 20 inhabitants. It is a population reduced to just a few houses, the village church and a few farmhouses in the surrounding area. 
Despite its size, Vilaplana was an independent village until the mid-19th century, when it became part of the Barony of Rialb. Read on and discover all that such a small place has to offer, and we are sure you won't be disappointed!
Places of interest in Vilaplana and surroundings
As we have already mentioned, although it is a small municipality, it has nothing to lose. So, here is a list of places not to be missed. Moreover, even if you visit this place in the middle of winter, the streets will not be frozen, as they have a system for distributing heat to all the houses in the village: it is a central boiler that burns raw material from the surrounding forests.
Church of Sant Miquel: It is Romanesque in style and forms part of the group of churches belonging to the parish of Tiurana.
Castle of Vilaplana, of which there are references from the year 1041. 
It is very important to enjoy the views, as from the village you will be able to see the famous Rialb reservoir. It is well worthwhile to stroll along the surrounding paths and enjoy the peace and quiet. 
Where to sleep in Vilaplana?
Just half an hour's drive from the town of Vilaplana, you will find the Casa dels Peixos: the perfect rural house to disconnect with your friends and/or family. It is a house with capacity for up to 16 people, with a private lake and located in the heart of the Baronia de Rialb. There are not many options like this one, take advantage of it! Our aim is for you to enjoy your holidays as much as you enjoy the house, and that is why we have created a space that is sure to make your stay a unique experience. 
It is a two-storey house of 200m2: the lower floor has an entrance hall, two large bedrooms with private bathrooms, and a games room. The upper floor has a dining room (spacious enough to accommodate all the guests of the house) with direct access to the outside and the swimming pool, an impressive kitchen and six bedrooms with private bathrooms. The outside is fenced to provide privacy and security. In addition to the lake and pool, there is an area with sofas and another with sun loungers, so that relaxing in the sun is also an option. And there's more: we have a garden with a barbecue and plenty of space to leave cars inside the grounds.
What to eat nearby in Vilaplana?
We know that a holiday is not the same without a good meal. So, if you decide to stay at Casa dels Peixos, we have at your disposal the kitchen service, so that you can enjoy either a paella or grilled meat for you and your family.
Other activities to do near Vilaplana
We know there is a lot to do in and around Vilapana, but also at Casa dels Peixos. To keep you entertained throughout your stay, we offer a two-hour cooking workshop and group yoga classes. In addition, as we have already mentioned, we have a games room: it is equipped with a ping-pong table, a table football and games for the little ones as well. In the outdoor area, you can enjoy the swimming pool, the private lake and all the space to practice other outdoor activities.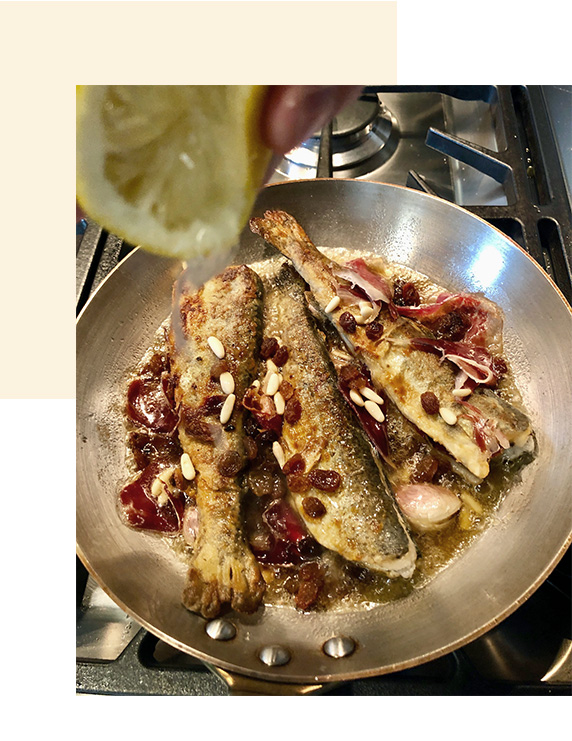 2-hour workshop where we will cook starters and tapas, first and second course, and of course, desserts!
And then we'll eat it 
Includes sweets and glass of cava.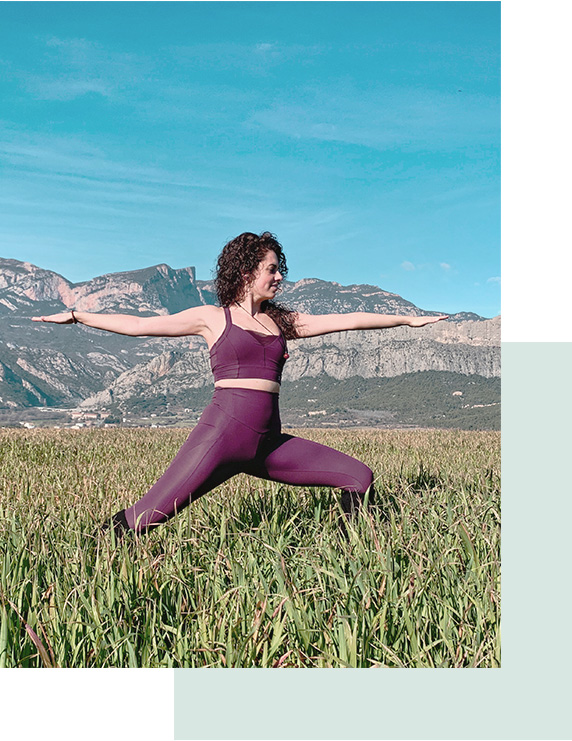 One-hour group class at La Caseta or in the garden, if the weather is good.
Includes yoga material, brunch and YogiTea infusion.