We are going to introduce you to a small village in the Barony of Rialb, in Lleida: Sant Martí. In ancient times, the village was known by the name of Sant Martí del Puig. It is believed to have reached its peak during the Middle Ages.
Nowadays, this municipality has no more than 15 inhabitants, and this is one of the things that makes it so special, since despite having so few residents, it has managed to captivate and impress many tourists. Come and get to know it!
Places of interest in Sant Martí and surroundings
We have already stated that it is a small town, but that does not mean that it has little to offer, and even less that it has little charm. Sant Martí is a municipality that has managed to attract many visitors. Here is a list of all the places you must visit in the village.
Churches of Sant Martí del Puig (as the old name of the municipality) or Taravall, Santa Maria de Mas d'Olivelles, Sant Sebastatiá de Cerdanyès, Sant Salvador de Cerdanyès, Santa Anna de Fabregada, Sant Ponç de Martimà, and Sant Salvador de Masbarrat: all of them are Romanesque in style and are located in the outskirts of the municipality, except for the first one we have mentioned, which is the main one, which is also located about 40 metres above the Rialb.
Tarabau Castle: there are references to the castle from the year 892. Nowadays, it is destroyed, but it is worth a visit to get to know and understand the history of the place.
The viewpoint of the Rialb Sobirà valley, from the Barraques, to enjoy the views.
L'agulla encantada, in les Cots.
You can also go on an excursion that will take you to the Forat de Bullí, a small and beautiful opening in the Rialb river.
Where to sleep in Sant Martí?
If we have convinced you to come and visit this charming village, you should know that less than 10 minutes away by car is the ideal place for you to stay: Casa dels Peixos, a rural house with capacity for up to 16 people, so you can bring friends and/or family to enjoy the Baronia de Rialb. It is a rural house with capacity for up to 16 people, so you can bring your friends and/or family to enjoy the Baronia de Rialb. It is an exceptional opportunity and a unique experience! We have created a peaceful space for you to disconnect with your family and friends. 
La Casa dels Peixos has two floors, and each of them is 200m2. On the lower floor is the entrance hall, two large bedrooms with private bathrooms, and a games room. On the first floor there is a kitchen, a dining room large enough to accommodate all the guests of the house at the same time – it has direct access to the outside and the swimming pool, and the remaining six bedrooms, also with their private bathrooms. Outside, fenced in to provide total security, you will find the swimming pool with its sun loungers, a private lake, an area with sofas and a garden with a barbecue. The remaining space can be used to park the cars within the grounds.
What to eat nearby in Sant Martí?
In our country house we offer a cooking service, as we know that you always want to enjoy a good meal. If you would like to enjoy a paella or grilled meat, just let us know.
Other activities to do near Sant Martí
There's never a dull moment in Sant Martí, and neither is there at Casa dels Peixos. We offer you a cooking workshop (it lasts two hours) and group yoga classes. In addition, you can always enjoy everything the house has to offer: its games room, where there is a table football, a ping-pong table, and other games for everyone; and the outdoor patio, where you can relax in the swimming pool, fish in the lake, or do any other outdoor activity.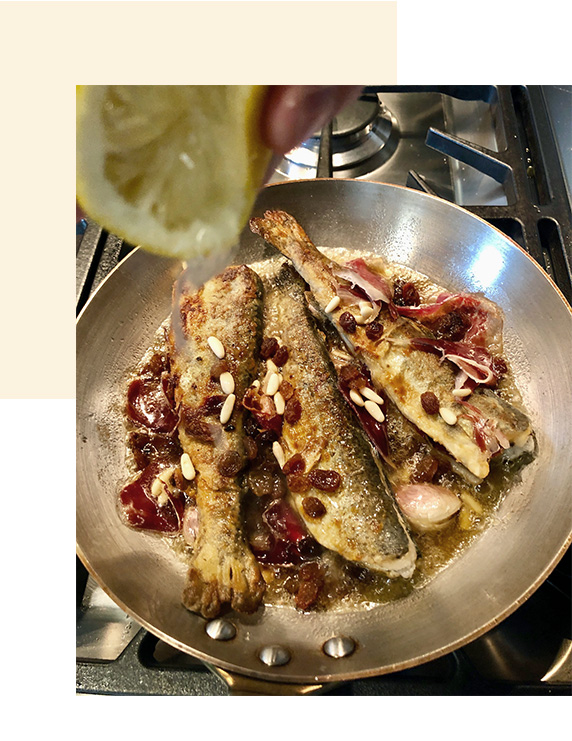 2-hour workshop where we will cook starters and tapas, first and second course, and of course, desserts!
And then we'll eat it 
Includes sweets and glass of cava.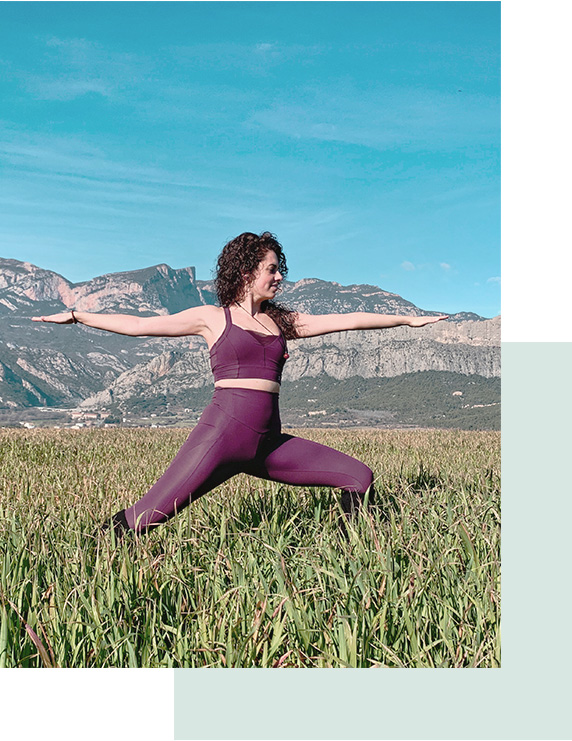 One-hour group class at La Caseta or in the garden, if the weather is good.
Includes yoga material, brunch and YogiTea infusion.