Politg is a pretty village (considered a nucleus) in the region of La Noguera, in Lleida. Like the other places that we have been presenting in other sections of our website, it is a small municipality with very few inhabitants, but with a lot to offer. It is one of the oldest places in the Barony of Rialb, and in its time it was the centre of the area, together with the Serra de Rialb, Gualter and the Tower of Rialb. 
If you want to get to know Politg in depth, continue reading this article, where we will introduce you to everything you can do in this fortified village and its surroundings. It is, without a doubt, a place that cannot be missed if you are visiting the Barony of Rialb. 
Places of interest in Politg and surroundings
Come and discover the most charming spots in Politg!
Churches of Sant Pere del Soler and Sant Pere de Vilamonera: Two Romanesque churches from the 11th century. 
Chapel of Sant Josep: Its construction began in the 19th century, and follows a classical rural style. It also houses the 14th century Gothic altarpiece belonging to the church of Sant Iscle and Santa Victòria de la Torre.
Cal Capell, a rural house that forms part of the Inventory of Architectural Heritage of Catalonia. It dates from the 17th century, and an inscription from 1633 is still preserved on the entrance door. 
The tower of the castle of Politg, the only remaining part of the old fortress. 
The well-known Rialb reservoir is only 10 minutes away by car, so make the most of this getaway and stop by. 
On the other side of the reservoir, just half an hour's drive away, is the village of Tiurana: a beautiful place to enjoy the views of the reservoir from another perspective. 
Where to sleep near Politg?
A little less than 20 minutes from Politg, we have the perfect place for you to stay: Casa dels Peixos. It is a rural house with space for 16 people. Going on holiday is much better if you can share it with your family and/or friends. So, if you are looking for a place to stay in the Baronia de Rialb area, choose the Casa dels Peixos, which also has a private lake with crystal clear water. We assure you that you and your family will have an unforgettable experience. 
This rural house has two floors: each of them 200m2. On the first floor is the entrance hall, a games room suitable for all ages, and two bedrooms with private bathrooms. On the first floor there are six more bedrooms, also with en-suite bathrooms.
There is the spacious kitchen, and the large dining room, which also has direct access to the outside and the swimming pool. In the garden there is a barbecue, a space with sofas for you to relax, sun loungers around the pool, and plenty of space to leave the cars. In addition, the whole outside area is fenced because our main objective is to offer privacy and tranquillity.
We know that when we are on holiday, we always find it difficult to cook: that's why we want to ensure an excellent experience. To this end, we offer our guests an unrivalled paella or grilled meat preparation service, so that you, your family or friends can choose the one you fancy the most
Other activities to do near Politg
In addition to visiting Politg and discovering all its nooks and crannies, at Casa dels Peixos you can also have fun doing activities. We offer yoga classes in groups, and a two-hour cooking workshop. But that's not all, as we have already mentioned, in the house there is a games section, it is equipped with a table football, a ping-pong table, and more games suitable for the whole family. You should also remember that we have a swimming pool, a lake, and a large green area where you can practice outdoor sports and fishing.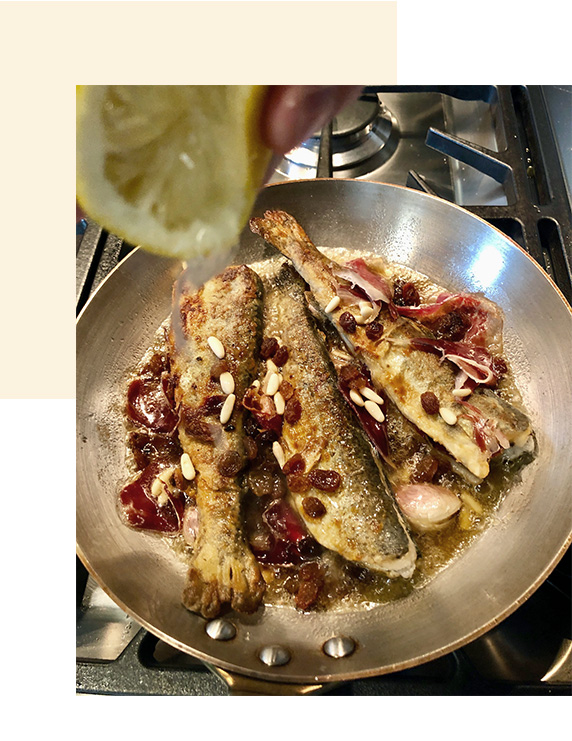 2-hour workshop where we will cook starters and tapas, first and second course, and of course, desserts!
And then we'll eat it 
Includes sweets and glass of cava.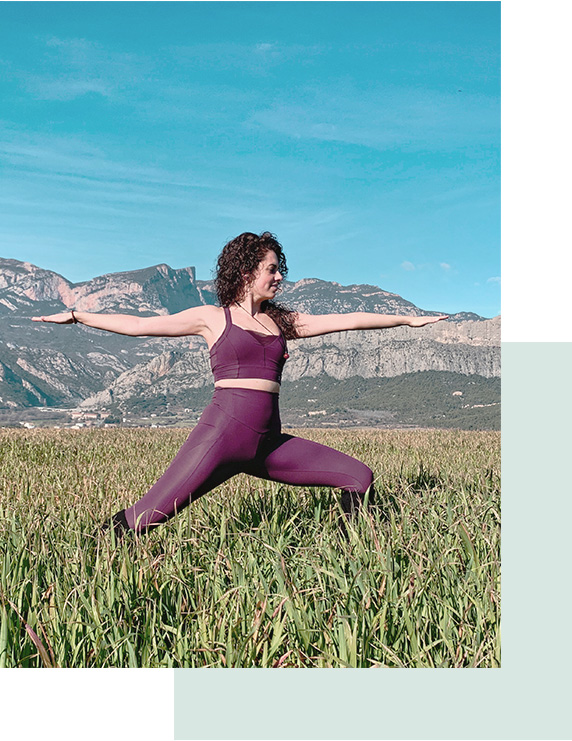 One-hour group class at La Caseta or in the garden, if the weather is good.
Includes yoga material, brunch and YogiTea infusion.