Pallerols de Rialb is a small village (considered core) of the pre-Pyrenees of Lleida. It is a municipality with no more than 30 inhabitants, and is made up of a group of houses, the parish church, and the surrounding farmhouses. There is knowledge of its existence since the ninth century.
It is one of those places that leave you amazed. It may seem that it has nothing special, but when you venture to know it closely, you will see that every corner conveys a bit of history. Read on and learn a little more about this corner of Lérida.
Translated with www.DeepL.com/Translator (free version)
Where is Pallerols de Rialb located?
Places of interest in Pallerols de Rialb and surroundings
As we have already mentioned, Pallerols de Rialb is a very small place, but with a lot of charm. Here is a list of the places you should visit without fail (especially the religious buildings).
Església de Sant Esteve de Pallerols: Romanesque construction of the eleventh century, although it has undergone some renovations and is now neoclassical. Next to it is the old rectory of the parish.
Hermitage of Sant Marc: Church of medieval origin, also built in the 11th century.
Hermitages of Sant Miquel de Traguany, Sant Miquel de Palou and Santa Coloma de Confós: The three buildings are from the 12th century.
The remains of the old castle of Pallerols: It is on the hill closest to the church of Sant Esteve, and although there is no documentation of its construction, it is known that its origin is Romanesque.
The runes of the farmhouse of Sant Marc (in the mountain of Sant Marc): it is a viewpoint from where you can admire the plain of Urgell.
If you feel like doing some hiking, you can look for the historical path Pallerols-Andorra or the Sender de Gran Recorregut (GR 1). Both routes are very well signposted, and you can't get lost.
Where to sleep near Pallerols de Rialb?
Near Pallerols de Rialb, specifically about 20 minutes by car, is the ideal place to spend this vacation: La Casa dels Peixos, a rural house right in the heart of the Baronia de Rialb, perfect for groups of up to 16 people. You can stay with your family or friends, and enjoy all the spaces of the house, decorated to provide a unique experience.
La Casa dels Peixos has two floors of 200m2. On the second floor is the entrance hall, a games room and two large bedrooms with private bathrooms. On the second floor is the dining room, with direct access to the pool and space for the 16 guests, the spacious kitchen, and six more bedrooms, also with private bathrooms each. The garden is fenced to provide privacy in all the outdoor areas: the swimming pool and the sun loungers surrounding it, the sofa area, the private lake with crystal clear water, and the barbecue. In addition, in the garden there is enough space to park the cars.
What to eat near Pallerols de Rialb?
After strolling around Pallerols de Rialb, we are sure that you will feel like relaxing in the rural house and filling your stomach. As we also love to do that, we offer a service of preparation of paellas or grilled meat for our guests. So, after a good hike, you will only have to enjoy and rest.
Other activities to do near Pallerols de Rialb
As we have already mentioned, there is plenty to do in Pallerols de Rialb, but you will still have time to spend at the house; and there is plenty to do there too. We have a two-hour cooking workshop and group yoga classes. We also have a games room equipped with a ping-pong table, table soccer and other games ideal for everyone. Outside, there is a swimming pool, a private lake (where fishing is allowed), and plenty of land to practice any kind of sport.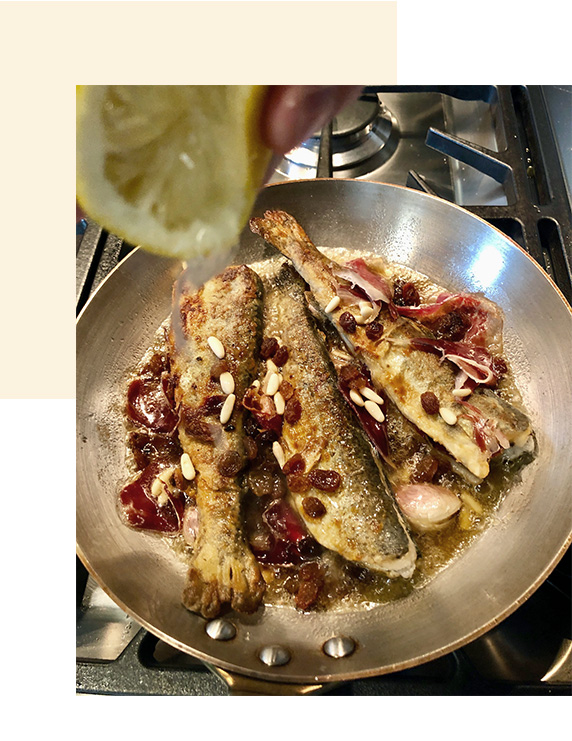 2-hour workshop where we will cook starters and tapas, first and second course, and of course, desserts!
And then we'll eat it 
Includes sweets and glass of cava.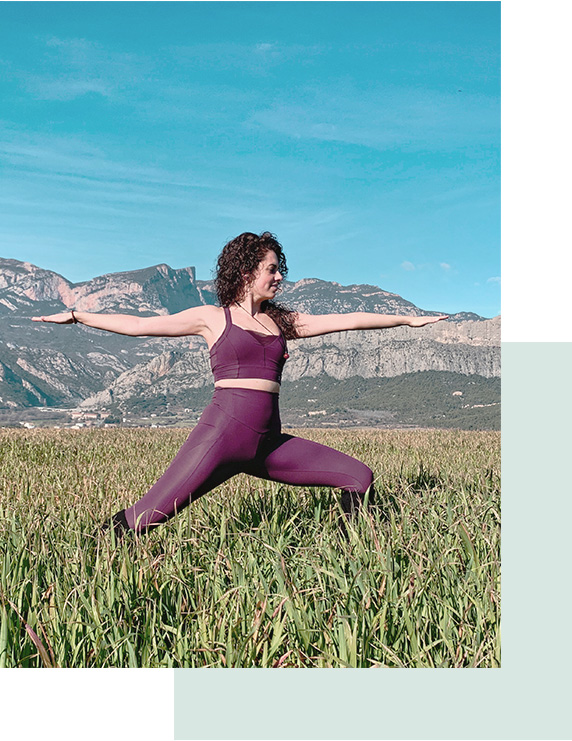 One-hour group class at La Caseta or in the garden, if the weather is good.
Includes yoga material, brunch and YogiTea infusion.
Reserva tus fechas en el calendario
Consúltanos para más información
y disponibilidad, estaremos encantados de atenderte