El Puig is a small village in the province of Lleida, and by small we mean a municipality with no more than 10 inhabitants. The population is reduced to just a few houses, the village church and a few farmhouses in the surrounding area.
Despite the small size of the village of El Puig, there won't be a moment when you don't know where to look. The truth is that, for such a small village, it hides a lot of beauty, secrets and history. Read on and let yourself be fascinated by all it has to offer.
Places of interest in El Puig and surroundings
As we have already said, although it is a small municipality, it is not to be missed. So, we have made a list of the places you cannot miss if you decide to visit the municipality.
Church of Sant Andreu del Puig: it is a Romanesque church that became a parish church in 1574, under the mandate of Bishop Andreu Capella. In the church there is a 16th century image of the Virgin Mary of the Rain with Jesus. 
The hermitages of Santa Maria de Ramoneda (or La Immaculada), Sant Vicenç de les Cases de Rialb, and Sant Joan Baptista de l'Alzina: all of them are also Romanesque constructions.
The village is surrounded by the Rialb river, the Gavarra mountains, the Torrent de Vilarrúbia and Pallerols, so we recommend that you venture out to discover the different footpaths in the surrounding area (such as the Sender de Gran Recorregut GR1), which will allow you to admire spectacular views while you enjoy nature.
Alzinera de Cal Penjat: this is an oak tree listed as a monumental tree in Catalonia.
Where to sleep in El Puig?
Just 10 minutes by car from the town of El Puig, you will find Casa dels Peixos, our rural house, ideal to disconnect with your friends and/or family. The house can accommodate up to 16 people, and is located in the heart of the Baronia de Rialb. It's not to be missed! We have designed a space where you can enjoy and rest with your family and friends. We want to provide you with a unique experience in every way.
It is a two-storey house of 200m2: the first floor has an entrance hall, two large bedrooms with private bathrooms, and a games room. On the first floor there is the dining room (with enough space to accommodate a possible 16 guests – and it also has direct access to the outside), the spacious kitchen and six bedrooms (also with private bathrooms). The outside area is fenced off to provide as much privacy and security as possible. In addition, there is the lake, the swimming pool with its sun loungers, and an area with sofas so that relaxing in the sun is also an option. In addition, there is a garden with barbecue and plenty of space to park your car.
What to eat nearby in El Puig?
We believe that to be happy, you have to have a full belly! So we offer a cooking service for you and your loved ones. If you feel like having a paella or grilled meat, just let us know, you just have to enjoy the result!
Other activities to do near El Puig
With us you will never have time to get bored. At Casa dels Peixos we offer a two-hour cooking workshop, as well as group yoga classes. And you probably remember that we have a games room! Well, it is equipped with a ping-pong table, table football and other games suitable for the whole family. And if that's not enough, outside, as well as enjoying the swimming pool, you can also fish in the private lake and take advantage of the remaining space to practice any other type of outdoor activity.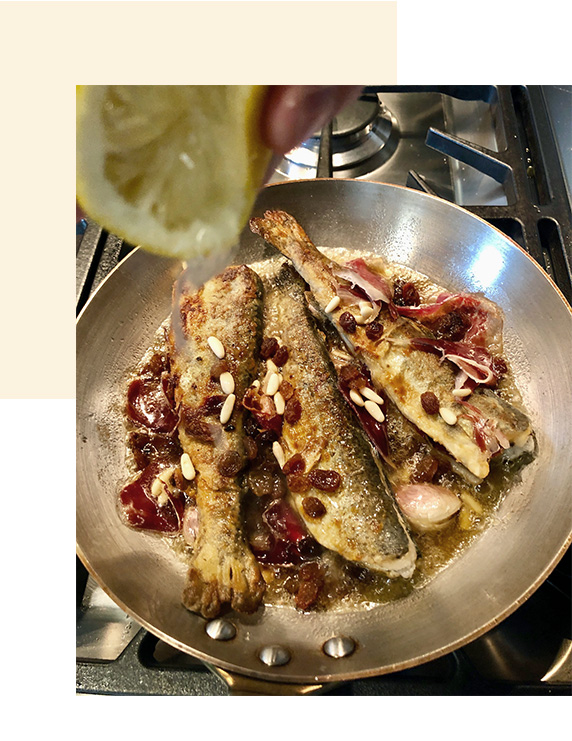 2-hour workshop where we will cook starters and tapas, first and second course, and of course, desserts!
And then we'll eat it 
Includes sweets and glass of cava.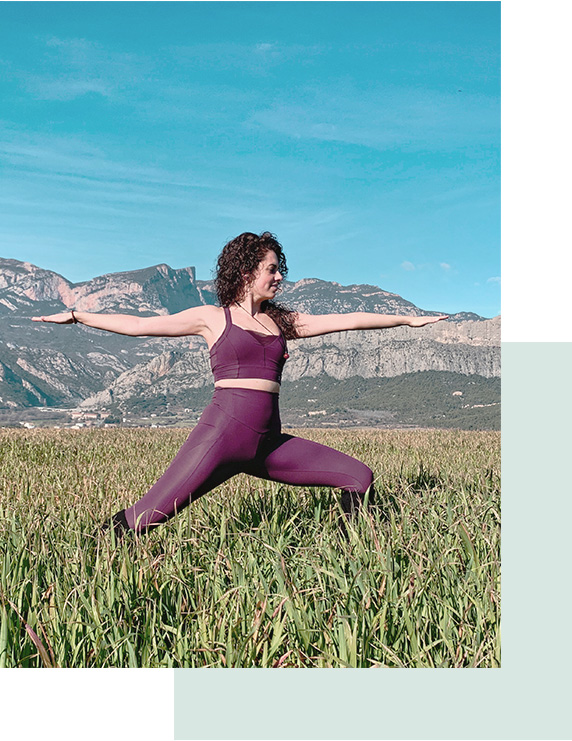 One-hour group class at La Caseta or in the garden, if the weather is good.
Includes yoga material, brunch and YogiTea infusion.