You may know La Torre de Rialb, a small village in the Barony of Rialb. It is located near the river Rialb and is one of the most important places in the Barony. Do you want to venture to know this charming place? Read on and discover all the hidden corners of the Rialb Tower. 
Torre de Rialb is a town with a long history, existing already in prehistoric times, and populated during the Muslim invasion and the Christian occupation. This is one of the reasons why it has become an essential place to visit in this beautiful area of Lleida.
Where is La Torre de Rialb?
Places of interest in and around La Torre de Rialb
As connoisseurs of the place, we suggest you visit the following places, which are undoubtedly the most representative and emblematic:
Romanesque church of Sant Iscle i Santa Victòria de la Torre: built in the 11th century; inside there was previously a Gothic altarpiece from the 14th century, now preserved in the hermitage of a nearby village (Politg).
Prehistoric dolmen of Sòls de Riu (also known as Dolmen dels Tres Pilars).
Hermitages of Santa Eulàlia de Pomanyons and Sant Girvés: both also built in the 11th century.
Rialb reservoir: this is a reservoir open to the public and ideal for tourism, as it is a perfect place for natural discoveries as well as cultural visits and/or sport.
Chapel of medieval art of Santa Rosa de Mas d'en Bosch
Where to sleep in La Torre de Rialb?
Near La Torre de Rialb, about 15 minutes by car, you will find a beautiful place to sleep, the Casa dels Peixos. This is our rural house, ideal for families and groups of friends up to 16 people. We have the perfect house for you to stay: right in the heart of the Barony of Rialb, in the pre-Pyrenees of Lleida, we have a house with a particular lake, which is why we give it this name. We have decorated the space to make this experience totally unforgettable and unique.  
It is a two-storey house, both 200m2. On the ground floor there is an entrance hall and two spacious bedrooms with private bathrooms, as well as a games room. Upstairs there is a dining room with seating for 16 people, which also gives direct access to the exterior and the swimming pool; an impressive kitchen; six more bedrooms with private bathrooms, cotton sheets and duvets. Outside, fenced to provide privacy for guests, there is an artificial lake with crystal clear water; a lounge area with sofas; a large swimming pool with sun loungers around it; a garden with barbecue. In addition, there is also plenty of space to park cars. 
What to eat in La Torre de Rialb?
If after a good day in our rural house you are wondering what or where to eat, we are here to inform you about an option that will make your situation much easier. At Casa dels Peixos we offer to prepare a paella or grilled meat for as many guests as you are.
Other activities to do in La Torre de Rialb
In addition to the cultural visits you can make in the area, at Casa dels Peixos you will always have something to do. We offer a 2-hour cooking workshop; group yoga classes; we have a games room equipped with a ping-pong table, table football and games for the little ones. In addition, you can enjoy the swimming pool and the private lake, where you can fish. You can also do all kinds of sports in the surrounding area.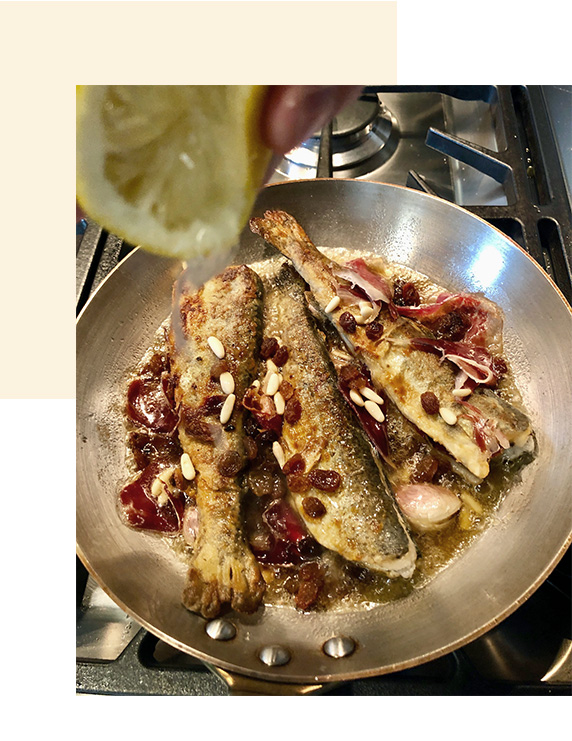 2-hour workshop where we will cook starters and tapas, first and second course, and of course, desserts!
And then we'll eat it 
Includes sweets and glass of cava.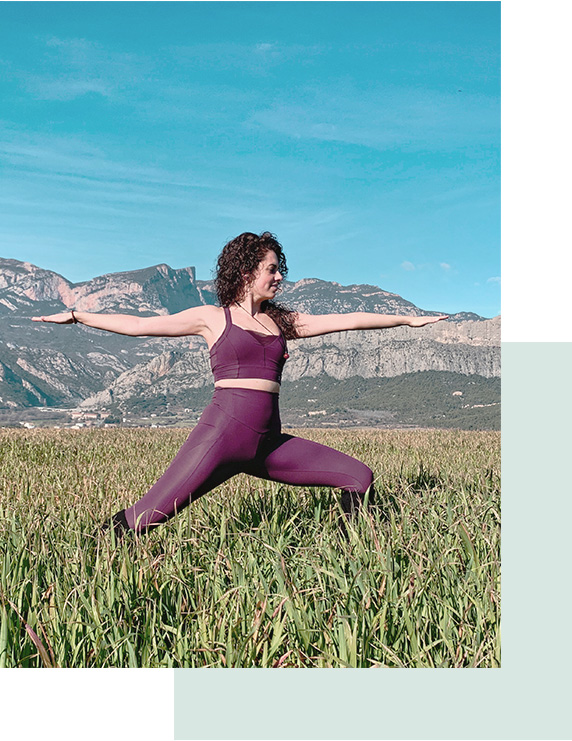 One-hour group class at La Caseta or in the garden, if the weather is good.
Includes yoga material, brunch and YogiTea infusion.