Serra de Rialb is a small village in the Baronia de Rialb, in the region of La Noguera, to the left of the Rialb reservoir. Although it has no more than 25 inhabitants, it is a very charming place. Would you like to know it in depth? Read on!
We consider that La Serra de Rialb is, without a doubt, a small village that can take your breath away. It is the clear representation of the fact that not only places with many tourist attractions can fascinate you.
Where is La Serra de Rialb?
Places of interest in La Serra de Rialb and surroundings
Despite being a small town, it is a surprisingly beautiful place. Below you will find some places that you should definitely visit.
The parish church of Santa María: this church is believed to be of Romanesque origin. In spite of this, it is currently a rural-style construction. 
The church of Sant Antoni i del Roser: an 18th century church. Nowadays it is a private property, but that does not prevent a visit outside to enjoy the views.
Moreover, this is a very natural area, so it is full of different hiking routes: you can go to the Dolmen de Cols, in Politg; to the village of Torreblanca; to Gualter; or to Tiurana. These are some of the best known and most popular routes.
Where to sleep in La Serra de Rialb?
Just a quarter of an hour's drive from La Serra de Rialb you will find Casa dels Peixos, a beautiful rural house ideal for families or groups of friends. It is a rural house that can accommodate up to 16 people. As we are close to the Serra de Rialb, Casa dels Peixos is in the heart of the Barony of Rialb. It is a perfect place to relax and has a private lake for guests to enjoy. 
The accommodation has two floors of 200m2. On the first floor you will find the entrance hall and two large bedrooms with private bathrooms. Also on the first floor is a games room ideal for the entertainment of all guests, regardless of age. On the first floor is the dining room (with a capacity for 16 people and direct access to the outside of the house), the kitchen and six bedrooms with private bathrooms (equipped with sheets and duvets, like those on the first floor). The outside of the house is fenced off to create a more intimate space, and is where you will find the swimming pool and the lake, as well as the barbecue, sun loungers and plenty of space for parking.
What to eat in La Serra de Rialb?
Our aim is to provide excellent service and create unforgettable memories, and we all know that a happy tummy helps to enhance any experience. So, at Casa dels Peixos we offer to prepare a paella or grilled meat for you and yours.
Other activities to do in La Serra de Rialb
La Casa dels Peixos is a perfect space for the whole family: there is always something to do, no time to get bored! We have a 2-hour cooking workshop and offer yoga classes. In addition, there is a variety of activities in the games room, where you can play table tennis, table football and other games suitable for all ages. Please note that this is a very green area, so you will be able to do a wide variety of outdoor sports.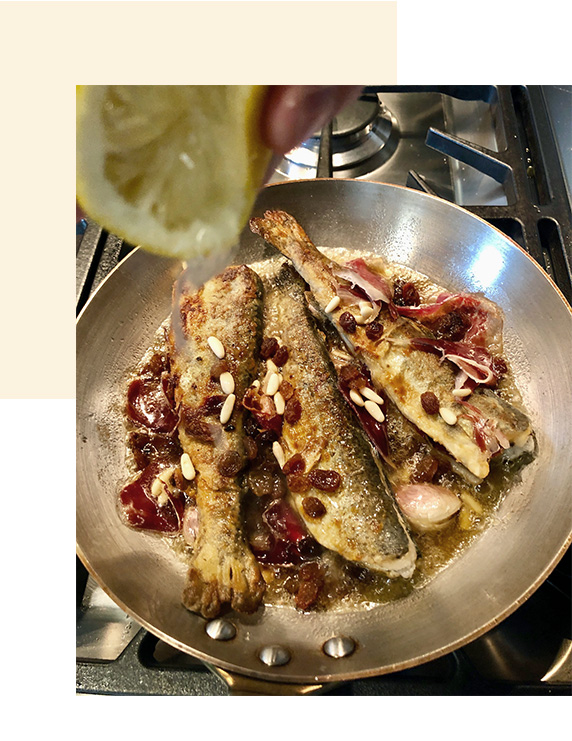 2-hour workshop where we will cook starters and tapas, first and second course, and of course, desserts!
And then we'll eat it 
Includes sweets and glass of cava.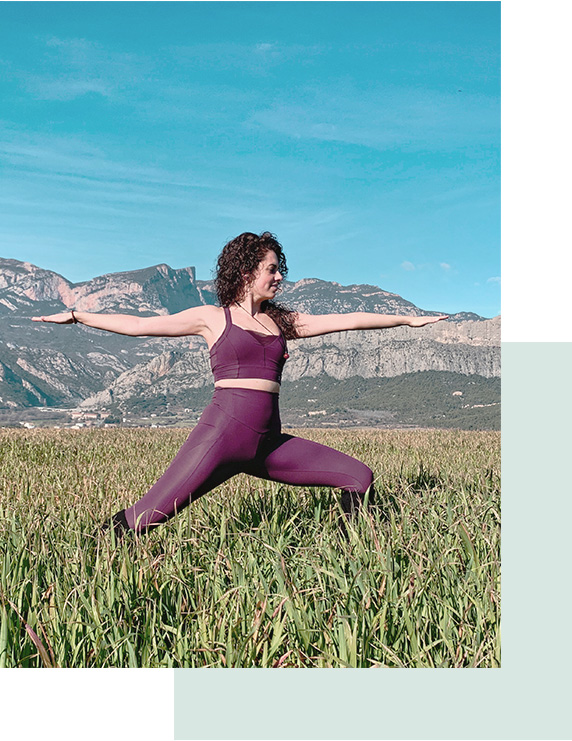 One-hour group class at La Caseta or in the garden, if the weather is good.
Includes yoga material, brunch and YogiTea infusion.