In this article we are going to introduce you to the best-known and, above all, essential natural parks in Lleida. There's nothing like enjoying incredible views in a peaceful and protected area. The north of Lleida stands out mainly for its landscapes, so take the plunge and find out more about the natural spaces that protect them.
List of the 5 best natural areas to see in Lleida
Aigüestortes National Park and Sant Maurici Pond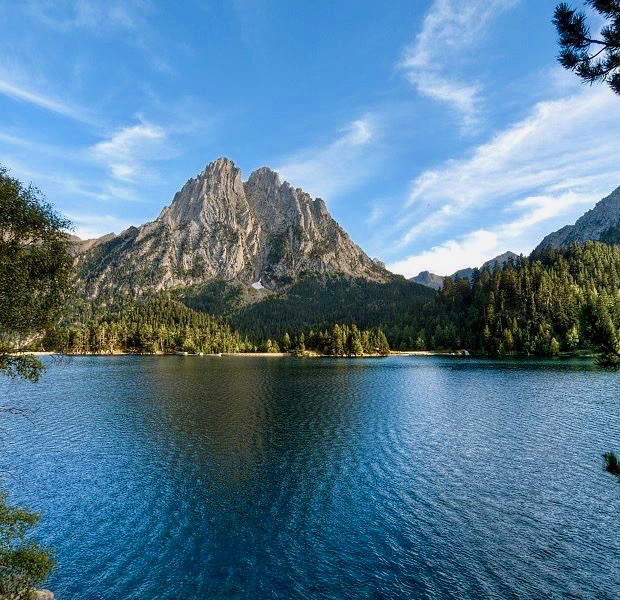 This natural site is one of the wonders of the whole province, as it is a park that brings together all the landscapes that most amaze its visitors. It is one of the best-known and most important natural areas in Lleida, as it is unique in southern Europe, and we know that's saying a lot, but if you let yourself be convinced, you'll discover it for yourself. 
You can hike through mountains, lakes, waterfalls and rivers, encountering a great diversity of fauna and flora. Wherever you look you'll see something you've never seen before, that's for sure! All this variety comes because the natural refuge is in the Pyrenees, a very lush area that is home to many species that cannot withstand other climatic conditions.
It is also much easier to find large areas of land to offer to the animals. In this national park there are large areas reserved for the animals to live freely. 
There are two entrances to the park: Boí and Espot. Both entrances can be reached by car or bus, and both have their "grand entrance", as the views are spectacular from every angle. 
If you decide to enter through Boí, you will see meadows, meanders, the Comaloforno mountain and many lakes, such as l'Estany de Llebreta, l'Estany Llong, l'Estany de Travessani, l'Estany Negre and l'Estany de Monges. 
If, on the other hand, you prefer to enter via Espot, you will see the famous Sant Maurici Lake (which gives its name to the Alt Pirineu natural park), the two peaks known as "Els Encants", Ratera Lake with its waterfall, and the Amitges refuge.
One of the best-known routes is the Route of the 7 lakes, or the Circ de Colomèrs route, which is perfectly suitable for children, so there is no excuse for missing it. 
Cadí-Moixeró Natural Park
Another of Catalonia's best-known natural parks is Cadí-Moixeró, as well as being one of the largest in the autonomous community. It is located between the Pyrenees and the Pre-Pyrenees, so you can imagine the uniqueness and beauty of its landscapes. The truth is that up to 1,400 plant species have been recognised; and although the fauna is not so extensive, it is also very varied. Within the park there are many routes already designed that you can follow, both on foot and by bicycle (and if you dare, even on horseback!). 
The extension of the park reaches many municipalities, so it can be accessed from different places, which will also allow you to appreciate the typical architecture of the Pyrenean villages and even get lost in their medieval nuclei (at least in the municipalities that still preserve them).
Naut Aran Protected Natural Area
In the Vall d'Aran region is the Espai Natural Protegit de Naut Aran, one of the main destinations for mountain sports lovers, as it is easily accessible and has a wide variety of tourist infrastructures. The park is located in the Pyrenees, so the views it offers are simply spectacular, and also a clear example of the typical Pyrenean mountain landscapes. 
You don't think that's all there is to it? Certainly not: you'll be able to lose yourself among rivers, forests and meadows. If you're lucky you'll see horses and brown cows (we have to admit that you'll probably be lucky, as they live there in the wild). 
Sierra del Montsec Protected Natural Area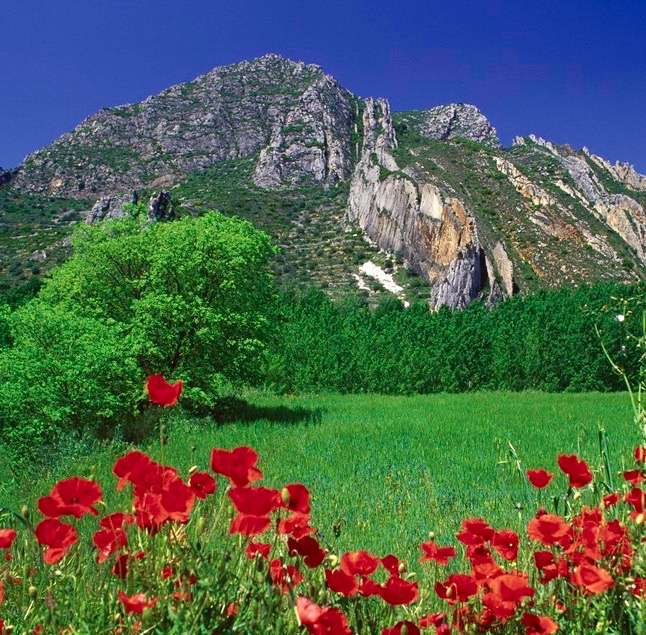 This natural area is formed by the Montsec mountain range and forms a natural barrier between the counties of La Noguera and Pallars Jussà. Like the other natural areas we have mentioned, this one also offers landscapes unequalled in other parts of Catalonia. Its border with Aragon is the river Noguera Ribagorçana, so is the Congost de Mont-Rebei, very famous in the province of Lleida but also in the whole autonomous community. Honestly, it is the most visited part of the Espai Natural Protegit de la Serra del Montsec. It is a path carved into rock walls that reach up to 500 metres high, so as you can imagine, the views are incredible.
It is a reference point for mountain sports lovers, but they are not the only ones who can enjoy a hike in the area – you won't regret it if you join them! This area is considered to have the greatest diversity of landscapes in the territory, and it is also the transition zone between the Pyrenean landscape in the north and the Mediterranean-continental landscape in the south.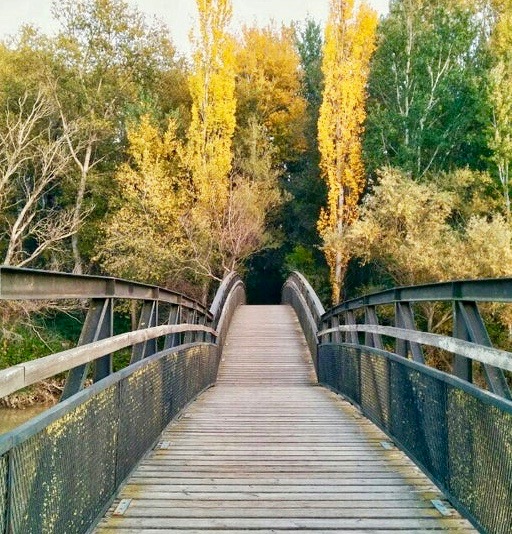 Although you will no doubt find it curious, this natural park is located on the edge of the city of Lleida. It is a green and wet area, given the large number of rivers that surround it. We are talking about an area of some 90 hectares that has been considered an area of natural interest since 1979. Parc de la Mitjana is an area with its own microclimate that has allowed the growth of this riverside forest with many different trees: if you are a plant lover, be sure that this destination will please you. But as always, we don't settle for things that have little to offer. In this natural park, despite being very close to urban life, there is a large number of animal species, especially birds. In fact, up to 130 different species have been identified. 
Parc de la Mitjana is an ideal place to go for a walk, do some sport and relax while you observe the fauna and flora of the area. If you don't feel like exploring this world on your own, you can go to the Centre d'Interpretació de la Mitjana and take a guided tour, which also includes a visit to a permanent audiovisual exhibition about the park.
Another curious thing you'll see in the natural park is that the conditions of the forest vary, depending on the proximity of the area to the river.