If you fancy a refreshing getaway, we recommend that you venture out to discover some of Lleida's lakes. Here we'll tell you about what we consider to be the 5 best ones. Without a doubt, Lleida is a province with many lakes, so making this selection has not been an easy task, not at all! Even so, here are the ones that impress us the most.
Lleida's nature is very rich and varied, but above all it is spectacular, and that is what we want to convey. What's more, there are many parks in Lleida, many natural spaces that contain all these wonders of nature.
You may know or have heard of the Train of the Lakes, a train that runs from Lleida to the centre of the Pallars Jussà region, all with the aim of showing all the beauty that the province has to offer. It has this name because it is a two-hour journey that allows passengers to admire the large number of lakes in Lleida while also enjoying the wonderful views. We cannot offer you this experience, but we can offer you a selection of the best lakes in Lleida.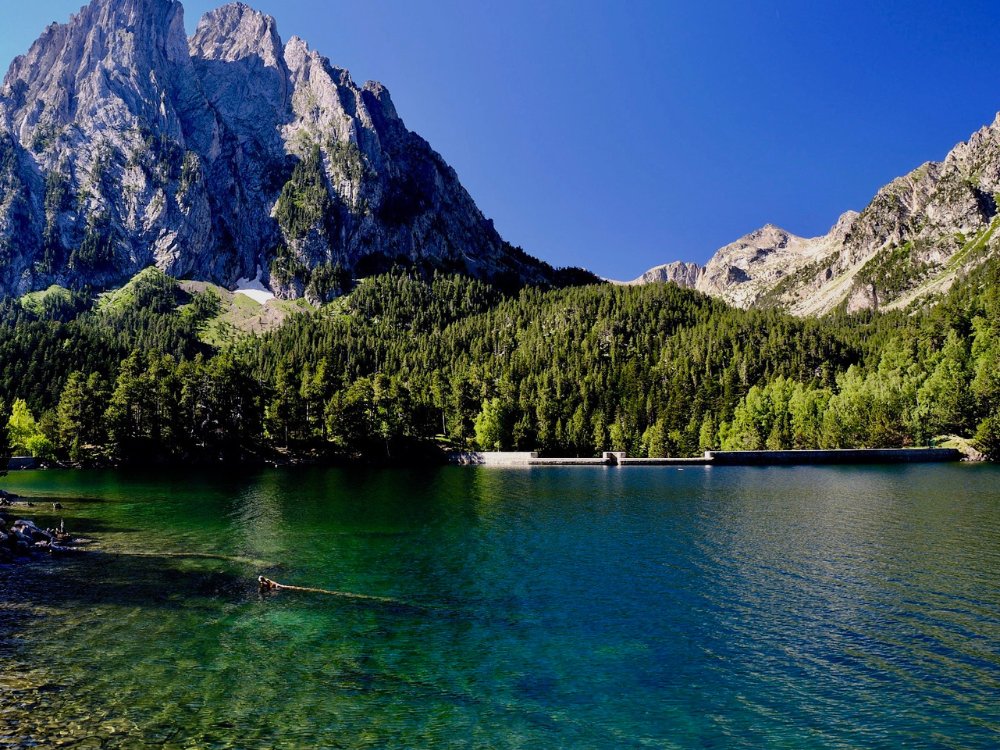 Among the best lakes in the Catalan Pyrenees, l'Estany de Sant Maurici stands out. It is very likely that you have heard of this place, but have you visited it? If not, here's what you should do next. Take our advice and venture out to discover this essential spot in the landscape of Lleida. The lake is located in Espot, within Lleida's best-known natural park: it is also part of the well-known Parc Nacional d'Aigüestortes i Estany de Sant Maurici. We're sure you'll be spellbound by the turquoise colour of its waters, and we also know that this will invite you to go for a swim. In summer, of course!
If what you're looking for is to be impressed by the scenery, an excursion to this lake in autumn is the best option. This will give you the chance to enjoy the views just before the first snowfall. The lake is one of the most beautiful and emblematic landscapes in Catalonia, so there's no reason not to visit it. 
Estany de Sant Llorenç de Montgai
This is one of the most impressive lakes near Lleida. It is only 40 minutes away from the capital by train. There are very few places like this so close to the capital, so we want to show off this place and convince you to come and see it up close. It is a place with a lot of flora and fauna, really attractive for anyone who loves nature and tranquillity. What's more, the panoramic views are also very beautiful. They are sure to awaken in you a sense of calm and comfort that very few places can match. Water activities, swimming and strolling around the lake are allowed, so there is no excuse for not going. Everyone is free to do what they want, and to do it in the most peaceful way, without any disturbance.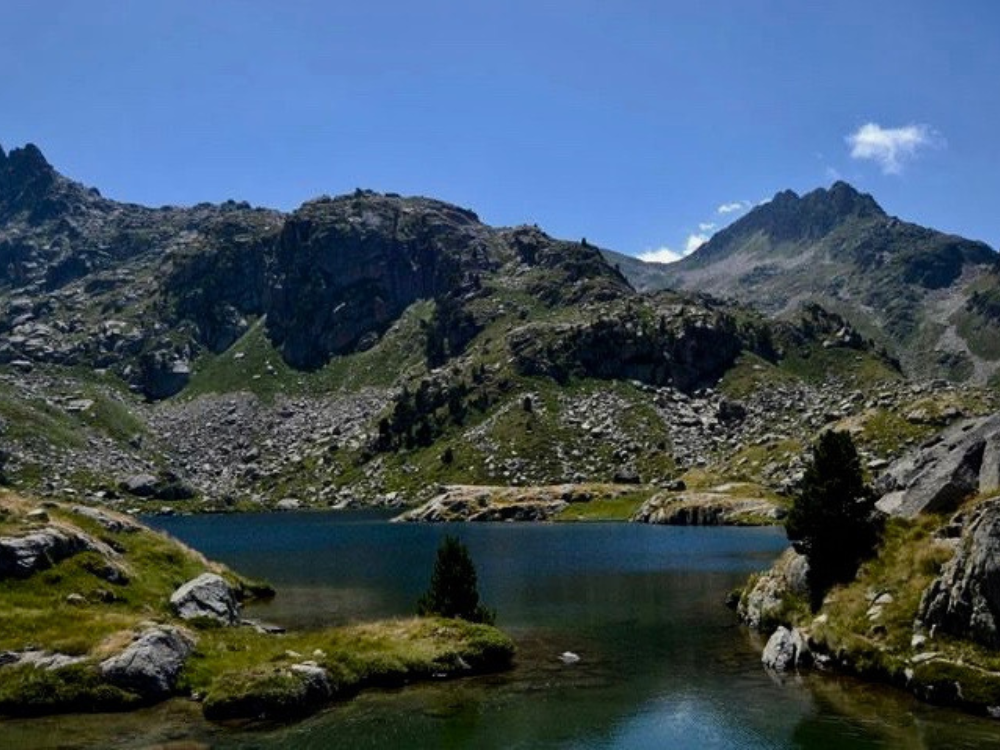 The Catalan Pyrenees has a lot to offer, and the truth is that it never ceases to surprise us. Also in one of the most important natural parks in the province of Lleida, the Parc Nacional d'Aigüestortes i Estany de Sant Maurici, we find the Colomèrs glacier, undoubtedly the most impressive and spectacular in the area. This glacier has created up to seven lakes, although the most outstanding is the well-known Estanh Major de Colomèrs. It is located in an area known by the name of Circ de Colomèrs, and the lake we are talking about is 2,128 metres above sea level. Although bathing in this lake is not recommended, the views are splendid and the excursions offered around the area are marvellous. Although some sections of the hike can be a little tough, reaching the destination is well worth the effort, as the scenery is breathtaking.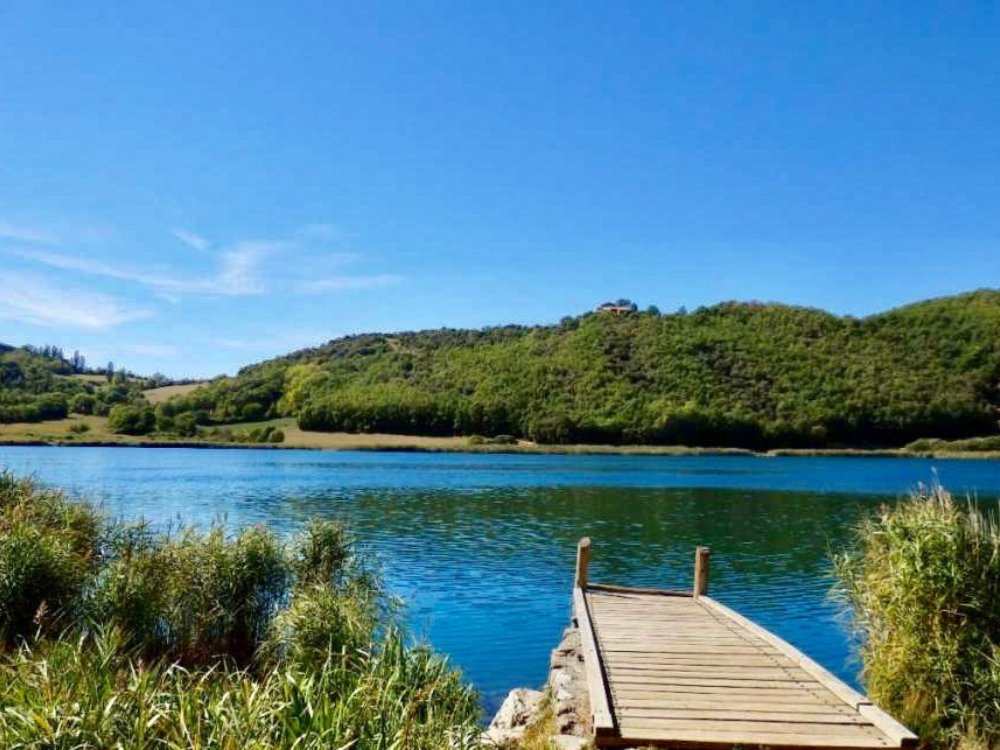 The Llac de Montcortés is a well-known place among Catalans, but that doesn't mean that all of them have been there or walked along its banks. It is also a very beautiful place, and that's why we wanted to tell you about it. It had to be on our list! It is located in the north of the province of Lleida, and as it is easy to imagine given its geographical location, it is a place where you can breathe a lot of peace and tranquillity. It is a point of geological and faunistic interest. It is very easy to reach by car, so there is no excuse not to take a walk along the lake shore. The waters are very clean and the surrounding air is very clean, so it's a great place to disconnect from the hustle and bustle of everyday life. What's more, you can walk all the way around the lake without encountering any obstacles, as the terrain is very flat, and in less than an hour you'll have done the whole lap.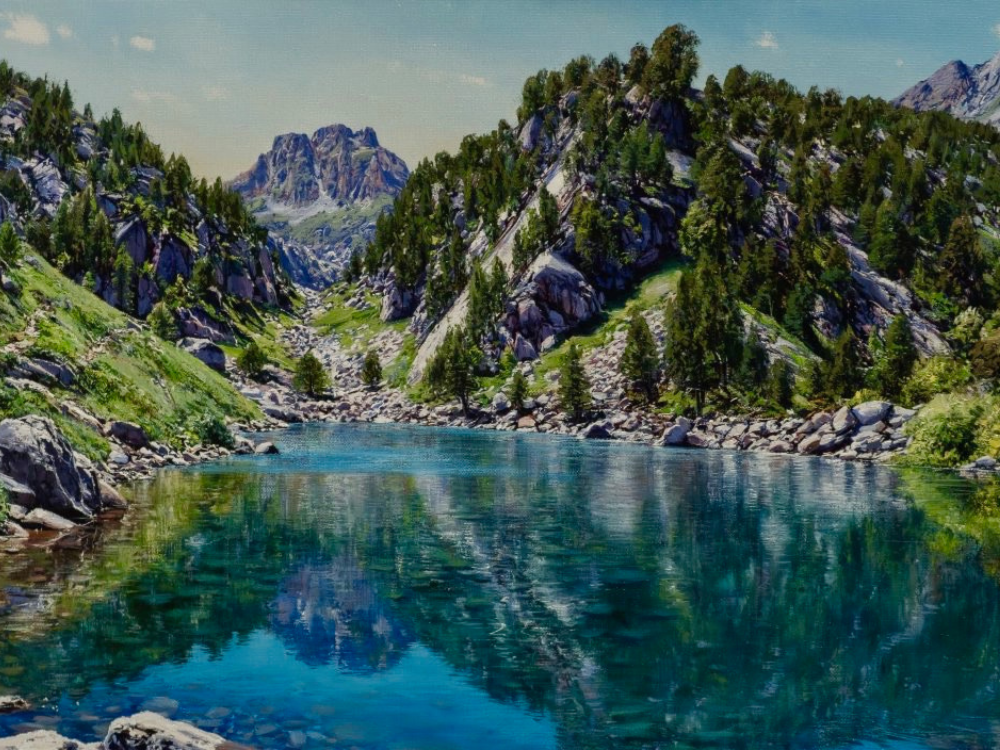 As we have already said, our aim is to introduce you to the best lakes in Lleida, and despite the difficulty we had in choosing, it was clear to us that this lake could not be left out. Many have come to consider it a paradise, an idyllic place in the middle of the mountains; something rare, without a doubt. If you want to get away from it all and take some time for you and your loved ones, you have to go to Gerber Lake. It is a beautiful place with unbeatable views. To get there you will have to take a short hike, but without any difficulty and with a destination that rewards any obstacle you may encounter along the way. In just one morning you can complete the route, see three crystal-clear lakes (Estany Gerber being the last and most charming) and enjoy breathtaking views.